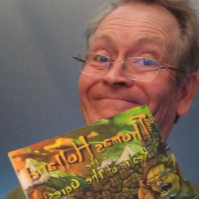 K. M. Doherty
Action & Adventure, Science Fiction, Fantasy, Teen & Young Adult, Children's
K. M. Doherty is an author who loves fantasy and science fiction. "I'm an engineer by trade. With fantasy, anything goes, but for sci-fi the physics needs to be correct, or at least follow the latest theories. The premise for this series is based on String Theory and Parallel Universes." The author lives in New Hampshire, USA, and loves to sail, hike, ride motorcycles and of course, read!
Video
K.M. Doherty at Water Street Bookstore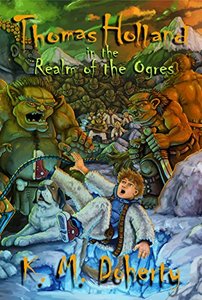 Thomas Holland in the Realm of the Ogres (Thomas Holland Series Book 2)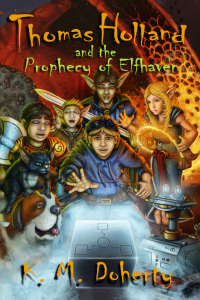 Thomas Holland and the Prophecy of Elfhaven
"Who dares summon a dragon? ~Ninosh Um, it was me, actually. I called you. Hi, my name's Kiran. Kiran Dutta--of Elfhaven. ~Kiran"
"What about the Earth woman, and her son—and the other children?" asked Tappus. King Dakshi sighed, looking off at the distant battle. "We can only hope they make it back in time." "
Ways to reach K. M. Doherty